BORN DIGITAL
I remember like it was yesterday: at seventeen my dad said to me, "Get off the computer and go study something. No one will ever pay you to work on a computer!"
He would spend decades laughing at himself for saying that.
No way I would quit —I was hooked. By then I had already been using a computer for four years and it was my best friend. I could research, meet people, and sell stuff.
Fascinated with the potential computers and marketing brought to my life, I ended up studying Advertising for New Media at the International Academy of Design, where I graduated in 2002.
GRAPHIC DESIGNER TURNED REAL ESTATE INVESTOR
Even before graduation, I built a small graphic design business and landed a big Real Estate investor client. Spending lots of time learning his business to assist in the advertising and marketing needs, I found myself like a bee to honey tempted by a quickly rising real estate market and jumped in head first and bought my own first investment property at twenty-something years old.
MY FIRST INVESTMENT PROPERTY —
I COULD ALWAYS SEE POSSIBILITY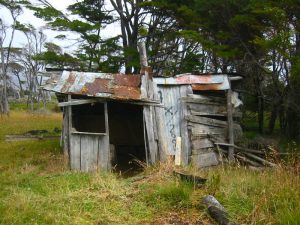 <– Here it is.
Just kidding! But not really.
I have a strong ability to see the potential in something — the current state of affairs notwithstanding.
With that first investment, I didn't know how or what the heck I was doing, but I was determined to turn that sh!t-show of a property into somewhere a nice family would love to live.
Let's just say the lesson learned is not all investments are good ones.
I'd later lose my shirt on it due partially to crappy tenants, bad timing, market conditions and ego, but later came to understand education isn't free… and I'm just fine with that.
FAIL FAST, FAIL OFTEN
A great mentor once said, "Fail fast and fail often." No problem! With the success of one property rehab under my belt and a continuing upward market, it seemed like a great time to jump in and buy a dozen more properties.
Wait, did you just say a dozen? How the heck?
Oh yeah, I quickly learned: where there's a will, there's a way. Know-how is not a requirement to jump in feet first. It was all going great until… the market crash.
Oh the bust. If you owned Real Estate in Florida or many areas of the country during the late 2000's then you know what it means to feel like the sky is falling. Over the course of the "correction," home prices dropped by 70%. Vacancies were high.
Not one to give up, I persevered through that challenging time and learned many valuable lessons that serve me to this day.
Over the years I discovered I had many talents that were naturally geared toward being successful in real estate, and able to serve clients in a big way. Working from boom to bust to boom, I developed a strong set of tools to support buyers, sellers, and investors in any kind of market.
A BORN REPRESENTATIVE
Negotiating was a skill I honed early in life, whether it was persuading for a later bedtime, or heading down to South Florida flea markets where my parents would encourage me to "work a deal" on a comic book or a kitchen gadget. Even back then, I always loved going in and getting something more when it was for someone else.
HOW I'M WIRED:
For those of you who geek out about self development and personality tests, my "Strengths Finder"results are: Positivity, Strategic, Activator, Learner, and Ideation.
I LOVE PORTLAND!
Grateful to have built an incredible life here in this weird city, I am honored to be a welcoming face and a warm smile to others arriving and looking for home.
WHAT I DO WHEN I'M NOT THINKING ABOUT REAL ESTATE
Wait, is that a thing? I'm always thinking about real estate. I am committed to continuing education and am always learning new skills and information to share with my clients.
OTHER THINGS I'M PASSIONATE ABOUT
My incredible partner Nicholas and our daughter. Supporting women in business with my organization "Women With Moxie." Spreading motivation and inspiration in the world through public speaking and building community one neighbor at a time.